Printing
We produce accurate top quality print because all our printing presses are less than 5 years old. We possess a wide range of presses which enables us to produce a variety of printed material.
Heidelberg 46 Quickmaster
This is a SRA3 2 colour printing press; it is able to number and perforate. It is ideal for short and long runs, which makes it the perfect tool for the highly diverse needs of our customers. From envelopes to letterheads or NCRs and even business cards the Heidelberg 46 Quickmaster is an accurate and cost effective solution.
Heidelberg 52 Speedmaster
This is a SRA3 2 colour printing press; in addition to superb printing, this machine is also able to score. It is ideally suited to medium and long runs and it can print up to 12,000 sheets per hour. This press is suited to a variety of printing material including stationery, brochures and much more.
Heidelberg 74 Speedmaster
The Speedmaster 74 is a 5 colour B2 press that outputs up to 15,000 sheets per hour which interfaces with our CTP system via CIPS. This integration allows information to be sent electronically to the press, to control the amount released by the presses ink ducts. From here, the machinery produces a colour accurate print, and reduces the printer's set-up time, making the process more cost effective. It is ideally suited to long runs, however, the flexibility of this machine also makes short run jobs economically viable for producing high quality corporate print.
Xerox 700 Digital Colour Press
The Xerox 700 Digital Colour Press  600 x 600 DPI resolution with 8-bit depth produces vivid colour output with full continuous-tone details. It's advanced imaging system, using 6 micron toner means colours are reproduced faithfully and consistently producing a vibrancy of premium quality.
At 50 colour prints per minute or 80 black and white, the Xerox 700 Digital Colour Press is also the right tool for any short run requirements, from single to full colour.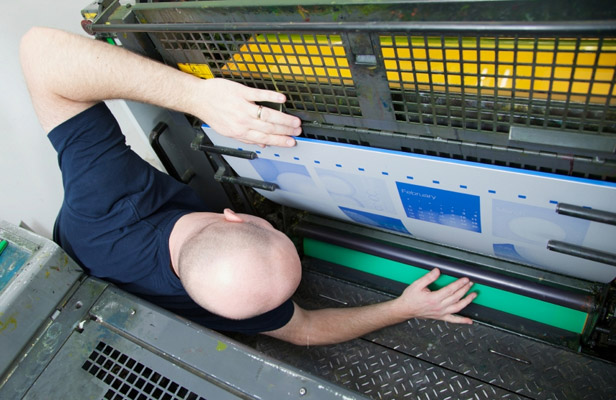 We have replaced our Kodak Plate Processor Unit with a CP85 gum/cleanout unit as our CTP now runs with processless plates. Therefore making the whole print process more accurate as we have removed a stage of processing which has made Horton Print a more environmentally friendly company...
Welcome to our new website which we hope you find informative and useful. Although we are a traditional printers, we fully understand the importance of having an up to date website, to help us as a company continually...click to read more
Our Customers Say...
"We have worked with Horton Print for the past four years and during this time we have found their service level from all their staff exceptional. Great peace of mind to know you are getting a quality print job delivered on time every time"
Jeff Gray
Managing Director
No Worries Marketing Solutions Ltd