Take a peek at
our portfolio
Booklet Printing
Our design team can tackle all your requirements. Use our expertise to create a good looking booklet for your office or organisation. Whether it is a training manual with a small run or a booklet to market your company nationally, we have the creativity and experience to tackle all your requirements.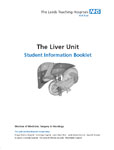 Click here to download this booklet
Leeds Teaching Hospital (Case Study)
Over the years The Horton Print Group has built up a very strong relationship with the NHS throughout West Yorkshire. The Leeds Teaching Hospital NHS Trust is the largest in the UK and includes the largest teaching hospital in Europe. They provide high quality acute hospital services for the population of Leeds and the surrounding area and act as a regional centre for a number of specialist services such as cancer and cardiac surgery. In total, they employ over 14,000 staff across eight sites, treating around a million patients a year with a budget of £730 million.
Regarding the booklet we have shown it was produced for students. It is a 52 page booklet and had to be produced in a short period of time. Again, Horton Print not only produced a high quality booklet, but provided the print within the client's deadlines.
Visit the NHS Yorkshire & Humberside website
We have replaced our Kodak Plate Processor Unit with a CP85 gum/cleanout unit as our CTP now runs with processless plates. Therefore making the whole print process more accurate as we have removed a stage of processing which has made Horton Print a more environmentally friendly company...
Welcome to our new website which we hope you find informative and useful. Although we are a traditional printers, we fully understand the importance of having an up to date website, to help us as a company continually...click to read more
Our Customers Say...
"Horton Print have been the contract printers to Bradford Teaching Hospitals for 20 years and in this time we have built a fantastic working relationship. They provide us with excellent service covering all our printing needs. Their attention to detail and friendly service makes Horton Print a pleasure to do business with"
Brenda Hubbert
Head of Procurement
Bradford Teaching Hospitals