Take a peek at
our portfolio
Brochure Printing
Our creative team are happy to create an outstanding brochure, with your requirements. As all our printing is done in-house, we can print on our litho or digital printers, no matter the size of your job.
Our work is extremely diverse, we design for many blue chip companies alongside many smaller local businesses.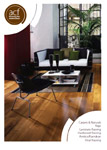 Click here to download this booklet
ACF Flooring
Working with a local design and marketing company this eight page A5 brochure was to tie in with a new logo and rebrand for this flooring company. The brochure was to be used in a direct marketing campaign informing the readers of what products and services this company was offering.
The brochure had to have a look of quality and was printed onto 200gsm silk and created the right impression for the client.
We have replaced our Kodak Plate Processor Unit with a CP85 gum/cleanout unit as our CTP now runs with processless plates. Therefore making the whole print process more accurate as we have removed a stage of processing which has made Horton Print a more environmentally friendly company...
Welcome to our new website which we hope you find informative and useful. Although we are a traditional printers, we fully understand the importance of having an up to date website, to help us as a company continually...click to read more
Our Customers Say...
"We have worked with Horton Print for the past four years and during this time we have found their service level from all their staff exceptional. Great peace of mind to know you are getting a quality print job delivered on time every time"
Jeff Gray
Managing Director
No Worries Marketing Solutions Ltd